Dr. Katharina Schmidt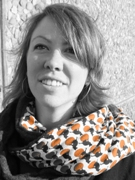 research associate
Arbeitsgruppe Kritische Geographien globaler Ungleichheiten
Address
Universität Hamburg
Bundesstraße 55
20146 Hamburg
Office
Geomatikum
Room: 715
Contact
Key aspects of activity
Urban research
Geographies of homelessness
post & decolonial theories
feminist geographies & intersectionality
Qualitative (&) visual methods
CV
Since 2018
research fellow (PostDoc Position) at the Institute of Geography, University of Hamburg. Working Group "Critical geographies of global inequalities"
2017
Doctorate at the Institute of Geography, University of Hamburg

Title: "Ordinary Homeless Cities? Geographies of Homelessness in Rio de Janeiro and Hamburg"
Since 2011
Research fellow at the Institute of Geography, University of Hamburg

2010-2011
research fellow in the Project: "Poverty in Cities of the North. Understanding geographies of homelessness from a development studies perspective". Research stipend funded by the Hypo Tirol Bank at the Leopold-Franzens-Universität Innsbruck, Austria

2007-2010
Masters in "Geography: Global change and sustainability", Leopold-Franzens-Universität Innsbruck, Austria

Master thesis: "Appropriation of Public Spaces/Rio de Janeiro"

2005-2006
Study abroad at the department of geography at the Universidade Federal de Rio de Janeiro (UFRJ). DAAD scholarship within the UNIBRAL exchange program.

2003-2007
Studies (diploma) of Geography at the University of Tübingen. Course of study: Geography of developing countries
Publications
2020
Schmidt, K. (Forthcoming): (Kon)Figurationen der Obdach‐ und Wohnungslosigkeit aus intersektionaler Perspektive. In: Sowa, F. (Hrsg.): Figurationen der Wohnungsnot.
2019 
Working group critical geographies of global inequalities (AG KGGU) (Hrsg.) (2019): Feministisches Geo-RundMail, N°80, Themenheft "Dekoloniale Geographien". https://ak-feministische-geographien.org/rundmail/

Working group critical geographies of global inequalities (AG KGGU) (2019): Die Ausstellung "geografisch post/kolonial: wie aus Karten und Bildern Welt entsteht" als Hausaufgabe. In: Feministische Geo-RundMail, 80, S. 98-101.

Katharina Schmidt, Corinna Humuza, Michel Keding, Emma Monama, Laura Schmidt, Tobias Schmitt & Katrin Singer (2019): Teaching (de)colonial geographies – trial and error N°1. In: Dekoloniale Geographien. Feministische Geo-RundMail, 80, S. 77-82.
_Ham_burger Geo_graph_innen (2019): Frauen verändern die Geographie. Schlaglichter seit 1985. Mit Perspektiven von Sybille Bauriedl, Wiebeke Böge, Elke Fischer, Susanne Heeg, Britta Klagge, Martina Neuburger, Mechtild Rössler, Katharina Schmidt, Anke Strüver und Anne Vogelpohl. In: Dagmar Filter & Jana Reich (Hrsg.): Respekt! Frauen verändern Wissenschaft an der Universität Hamburg, S. 301-304.

"Homeless people will live forever, baby": Obdach- und Wohnungslosigkeit als urbanes Verhältnis. NOT in Geographische Rundschau 10/2019, but here: https://www.researchgate.net/publication/336305634_Homeless_people_will_live_forever_baby_Obdach-_und_Wohnungslosigkeit_als_urbanes_Verhaltnis
Monama, E. & Schmidt, K. (2019): Workshop Report on "Encountering Difference: a Feminist Geographies Seminar Series"#1:Embodied Accountability: Reckoning with Decolonial Praxis; 13-15 December 2018. In: Feministische GeoRundmail, 79, S. 6-8.
2018
Working group critical geographies of global inequalities: C/Artographies of Positionality. Or how we try to situate ourselves as a Working Group in Academia. In: Kritische Karten Kollektiv (Hrsg.): This is not an Atlas.
2017
2016
Schmidt, K. (2016): Book Review: Von Mahs, J. 2013, Down and Out in Los Angeles and Berlin. The Sociospatial Exclusion of Homeless People. Philadelphia, Temple University Press. In: IJURR, Vol 40 (3): 712-713.
2015
2014
Schmidt, K. (2014): Rio de Janeiro – about big events, big project and people fighting back. In: Diercke 360° Magazin, Braunschweig, S. 18-21.
2013
Schmidt, K. & Teixeiras Tomazine, E. (2013): Rio 2016: Monopoly versus Mensch ärgere dich! In: Araújo, S. et al. (Hrsg.) Widerständigkeiten im Land der Zukunft, S. 208-218.
2012
Hamdi, A. , Hilf, S. & Schmidt, K. 2012: Alternatives within the city – the struggle of the sem-teto movement in Rio de Janeiro . In: JEP (4) Post – Development: Empirische Befunde, S. 30-48.

Schmidt, K. (2012): A rua é nossa…é de todos nos. Appropriation of public space in Rio de Janeiro. In: Kieler Geographische Schriften 123, S. 299-314.
2011
Schmidt, K. 2011: Appropriation of public spaces/Rio de Janeiro. Investigaciones – Forschungen zu Lateinamerika, Band 16. Lit Verlag, Wien. ISBN 978-3-643-50354-1
---