Dr. Katharina Schmidt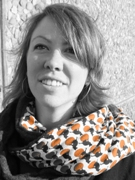 research associate
Arbeitsgruppe Kritische Geographien globaler Ungleichheiten
Address
Universität Hamburg
Bundesstraße 55
20146 Hamburg
Office
Geomatikum
Room: 715
Contact
Key aspects of activity
Geographies of homelessness
Urban research
Post-development / post-colonial theories
Latin America (particularly Brazil)
CV
2017
Doctorate at the Institute of Geography, University of Hamburg

Title: "Ordinary Homeless Cities? Geographies of Homelessness in Rio de Janeiro and Hamburg"
Since 2011
Research fellow at the Institute of Geography, University of Hamburg

2010-2011
research fellow in the Project: "Poverty in Cities of the North. Understanding geographies of homelessness from a development studies perspective". Research stipend funded by the Hypo Tirol Bank at the Leopold-Franzens-Universität Innsbruck, Austria

2007-2010
Masters in "Geography: Global change and sustainability", Leopold-Franzens-Universität Innsbruck, Austria

Master thesis: "Appropriation of Public Spaces/Rio de Janeiro"

2005-2006
Study abroad at the department of geography at the Universidade Federal de Rio de Janeiro (UFRJ). DAAD scholarship within the UNIBRAL exchange program.

2003-2007
Studies (diploma) of Geography at the University of Tübingen. Course of study: Geography of developing countries
Publications
2018 
Working group critical geographies of global inequalities: C/Artographies of Positionality. Or how we try to situate ourselves as a Working Group in Academia. In: Kritische Karten Kollektiv (Hrsg.): This is not an Atlas.
2017
2016
Schmidt, K. 2016: Book Review: Von Mahs, J. 2013, Down and Out in Los Angeles and Berlin. The Sociospatial Exclusion of Homeless People. Philadelphia, Temple University Press. In: IJURR, Vol 40 (3): 712-713.
2015
Schmidt, K. 2015: Seeing the "Homeless City"? Some Critical Remarks on the Visual Production of Homelessness through Photography, in: European Journal of Homelessness 9 (2): 283-303.
2014
Schmidt, K. 2014: Rio de Janeiro – about big events, big project and people fighting back. In: Diercke 360° Magazin, Braunschweig, S. 18-21.
2013
Schmidt, K. & Teixeiras Tomazine, E. 2013: Rio 2016: Monopoly versus Mensch ärgere dich! In: Araújo, S. et al. (Hrsg.) Widerständigkeiten im Land der Zukunft, S. 208-218.
2012
Hamdi, A. , Hilf, S. & Schmidt, K. 2012: Alternatives within the city – the struggle of the sem-teto movement in Rio de Janeiro . In: JEP (4) Post – Development: Empirische Befunde, S. 30-48.
Schmidt, K. 2012: A rua é nossa…é de todos nos. Appropriation of public space in Rio de Janeiro. In: Kieler Geographische Schriften 123, S. 299-314.
2011
Schmidt, K. 2011: Appropriation of public spaces/Rio de Janeiro. Investigaciones – Forschungen zu Lateinamerika, Band 16. Lit Verlag, Wien. ISBN 978-3-643-50354-1
---