Prof. Dr. Christian Beer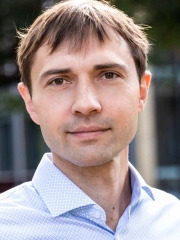 Photo: Christian Beer
Heisenberg-Professor for dynamics of soil processes
Address
Universität Hamburg
Allende-Platz 2
20146 Hamburg
Office
AP2
Room: 301
Contact
Curriculum Vitae
| | |
| --- | --- |
| since 09/2019 | Heisenberg-Professor for Dynamics of Soil Processes, Institute of Soil Science, Universität Hamburg |
| 2015 | Docent in Environmental Science, Faculty of Science, Stockholm University, Sweden |
| 2013-2019 | Associate Professor for Climate-related Biogeochemical Modeling, Department of Environmental Science, Stockholm University, Sweden |
| 2012-2013 | Research group leader, Department of Biogeochemical Integration, Max Planck Institute for Biogeochemistry, Jena, Germany |
| 2006-2012 | Research Scientist, Biogeochemical Model-Data Integration Group, Max Planck Institute for Biogeochemistry, Jena, Germany |
| 2005-2006 | Post-Doc, Laboratoire des Sciences du Climat et de L'Environnement (LSCE), Gif-sur-Yvette, France |
| 2005 | Dr. rer. nat., Faculty of Chemistry and Earth Sciences, Friedrich Schiller University Jena, Germany |
| 2002-2005 | Research associate, Department of Earth Observation, Institute of Geography, Friedrich-Schiller-University of Jena. Topic: Simulation of the Central Siberian carbon balance using a permafrost-advanced and satellite data-constrained DGVM |
| 2002 | First state exam (Chemistry, Mathematics, Pedagogics), Friedrich Schiller University Jena, Germany |
Research and Working Focuses
Carbon and energy fluxes in permafrost-affected ecosystems
Soil property spatial heterogeneity effects on land-atmosphere interactions
Feedback processes within terrestrial ecosystems
Boundless carbon cycle
Teaching
Concepts for modelling terrestrial ecosystem processes, lecture with practice, 2 SWS, M.Sc. Geoscience and M.Sc. Integrated Climate System Sciences
Permafrost soils and landscapes in the climate system, lecture, 2 SWS, M.Sc. Geoscience and M.Sc. Integrated Climate System Sciences (together with Lars Kutzbach)
Bodenkartierung und GIS-Anwendung, excursion with practise, 4 SWS, M.Sc. Geoscience (together with Eva-Maria Pfeiffer)
Member in 12 Ph.D. defense committees in Germany, Switzerland, The Netherlands, Sweden
Further Duties and Activities
Recent Publications
Google Scholar citations see here.
Publons entries see here.
Bayer, T. K., Gustafsson, E., Brakebusch, M., Beer, C., 2019. Future Carbon Emission From Boreal and Permafrost Lakes Are Sensitive to Catchment Organic Carbon Loads, J. Geophys. Res.-Biogeosci. 124 (7), 1827-1848.
Thurner, M., Beer, C., Crowther, T., Falster, D., Manzoni, S., Prokushkin, A., Schulze, E.-D., 2019. Sapwood biomass carbon in northern boreal and temperate forests, Glob. Ecol. Biogeogr. 28 (5), 640-660.
Manzoni, S., Capek, P., Porada, P., Thurner, M., Winterdahl, M., Beer, C., Brüchert, V., Frouz, J., Hermann, A.M., Lindahl, B.D., Lyon, S.W., Santruckova, H., Vico, G., Way, D., 2018. Reviews and syntheses: Carbon use efficiency from organisms to ecosystems – definitions, theories, and empirical evidence, Biogeosciences 15, 5929-5949.
---