Abgeschlossene Dissertationen
Future Climate Change and Urbanization Impact on Coastal Strom Surge Risk in the Pearl River Delta Region, China
Li, Li (2016)
Betreuer: Prof.  Dr. Jürgen Böhner, Prof. Dr. Gabriele Gönnert (LSBG Hamburg)
Laufzeit: 2011-2016
---
Development and implementation of GIS-based methods for the assessment of meso-scale climate change impacts in sub-Saharan Africa, with special reference to the Okavango catchment
Weinzierl, Thomas (2015)
Betreuer: Prof.  Dr. Jürgen Böhner, Prof. Dr. Udo Schickhoff
Laufzeit: 2011-2015
---
Assessment of High Resolution Climate Data for the Tibetan Plateau and the Himalayan Arc - New Approaches in Statistical Downscaling
Gerlitz, Lars (2014)
Projektwebsite: TREELINE, CLASH
Betreuer: PD. Dr. Axel Thomas (Universität Mainz), Prof. Dr. Jürgen Böhner
Laufzeit: 2011-2014
Climate impact studies often require precise and spatially high resolution climate data. However the spatial heterogeneity in high-mountain regions is not sufficiently captured by state-of-the-art climate reanalysis products due to their limited spatial resolution. With the aim of assessing near surface climate parameters for the Tibetan Plateau and the adjacent mountain ranges with high spatial and temporal resolution, the PhD-thesis presents a statistically modeling framework, basically integrating statistical downscaling and GIS based climate spatialization routines. Digital elevation models and their derivates were integrated into statistical downscaling models in order to represent specific topoclimatic processes. Different machine learning and data mining approaches were applied to develop robust transfer fuctions. The final statistical model allows the analysis of topoclimatic processes under varying synoptic conditions and facilitates the generation of high resolution climate estimates as required by climate impact studies.


---
Rangeland Degradation and Rehabilitation in the Succulent Karoo, South Africa
Dipl. Ing. (FH) Wiebke Hanke (2013)
Landschaftsnutzung/Naturschutz
Betreuer: Prof. Dr. Jürgen Böhner und Prof. Dr. Norbert Jürgens
Laufzeit: 2010-2012
Rangeland degradation within arid environments due to unsustainable livestock production threatens livelihoods of people and biodiversity worldwide. The global biodiversity hot spot of the Succulent Karoo biome in South Africa has been no exception. In the framework of BIOTA Southern Africa, therefore, a restoration experiment was established in the Richtersveld region. The aim of this project is to understand degradation processes and to identify effective rehabilitation techniques for this area.


---
Remote sensing of urban canopy parameters for enhanced modeling and climate related classification of urban structures
Bechtel, Benjamin (2013)
Projektwebsite: Urban Climate: Work Package I
Betreuer: Prof. Dr. Jürgen Böhner und Prof. Dr. Jürgen Oßenbrügge
Laufzeit: 2008-2011
The first work package aims to contribute to an improved understanding of microclimatic influences of the heterogeneous urban land-use and morphology. We intend to develop and implement state of the art methods to analyse the local energy balance by specific spectral response pattern of the modelling domain on different synoptic conditions. Secondly a set of extensive climate relevant urban surface parameters will be developed which includes spectral features, land cover, geometric/morphologic features and advanced anisotropic parameterisations of the urban canopy energy balance as well as urban roughness. Those parameters shall give a better representation of micro climate relevant city morphology and thus allows to a certain extent explanation of the spatial variation within urban climate.


---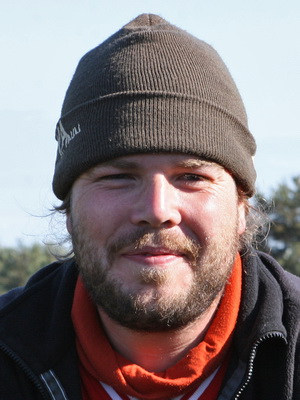 The Impact of the Transformation Process on Humanenvironmental Interactions in Souther Kyrgyzstan
Dipl.-Biol. Peter Borchardt (2013)
Projektwebsite: kirgistan.uni-hamburg.de
Betreuer: Prof. Dr. Udo Schickhoff
Laufzeit: 2007-2010
Die alpinen Weidegebiete, oberhalb der süd-kirgisischen Walnuss-Wildobst-Wälder, sind aufgrund der gegenwärtigen Überweidung in einem kritischen Zustand. Auswirkungen veränderter Lebensunterhaltsstrategien auf die Umwelt kommen in der zweiten Dekade des Transformationsprozesses zunehmend in einem Wandel von Struktur und Funktion beweideter alpiner Ökosysteme zum Ausdruck. Die gegenwärtig nicht nachhaltige Nutzung der Weideressourcen sowie der äußerst defizitäre Forschungsstand zu den sozioökonomischen Ursachen und ökologischen Folgewirkungen sind Gegenstand der Untersuchungen dieses von der Volkswagenstiftung finanzierten Projektes.


---

Spatial high resolution regionalization of urban climates, integrating statistical and dynamical downscaling and remote sensing techniques, Projekt am KlimaCampus (CLISAP D4)
Dipl. Geogr. Thomas Langkamp
Projektwebseite: Urban Systems and Urban Climate (Workpackage II)
und KlimaCampus.de
Betreuer: Prof. Dr. Jürgen Böhner und Prof. Dr. Jürgen Oßenbrügge
Laufzeit: 2009-2012
The so called work pckage II of the CLISAP D4 subproject 'Urban Systems and Urban Climate' focuses on the modelling and downscaling of recent urban climates. The project aims to develop a comprehensive modelling approach for the city of Hamburg. It will allow spatio-temporal high resolution regionalisation of urban climate change effects like rainfall extremes (flooding) or heat waves (associated with high ozone concentration). In order to enable a physically consistent simulation we propose a hierarchical modelling scheme of statistical and dynamical downscaling steps in which advanced surface parametrisation methods will take into account the topographic heterogeneity.


---